A healthy pelvic floor can change your life.
Dr. Hsu was amazing, caring and I will continue to refer friends and family to her.
Dr Hsu was amazing, she was kind, listened to my concerns and my surgery went great
Dr. Hsu you made my life so much better
Dr. Yvonne Hsu
Urogynecology
Did you know 1 out of 4 women 20 years or older suffer from pelvic floor disorders? You are not alone. Your wellbeing is important.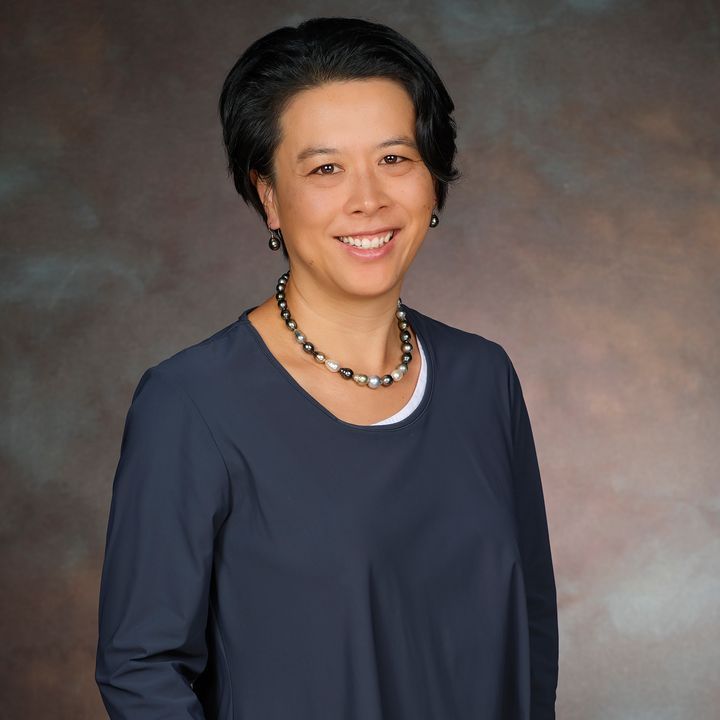 What is a Urogynecologist?
Urogynecologists are specially trained to treat conditions of the pelvis floor as pelvic organ prolapse (dropping of the vagina, uterus, cystocele, rectocele) and urinary incontinence or leakage.
Dr. Hsu has specialized in urogynecology since 2003. She became board certified in Urogynecology in 2013, the first year that this was available and has had a busy surgical practice in the Salt Lake area since 2008. In 2021, she started her own private practice in affiliation with Alpine Medical Group.
"As I transition to a private practice, I hope to be able to provide more individualized and personalized care to all my patients. I have always enjoyed getting to know my patients personally and look forward to be able to spend more time with them."
Are you frustrated or embarrassed by unwanted bladder leakage? Or do you feel pressure, discomfort or heaviness in your pelvic area?
If so, you're not alone. These symptoms could be a sign of stress urinary incontinence or pelvic organ prolapse conditions that affect millions of women worldwide.
Fortunately, you don't have to live with these conditions! There are treatment options available.
Free Women's Health Webinar:
Bladder Leakage & Pelvic Organ Prolapse
Tune in anonymously to learn more about these very common women's health conditions. We'll explore the conditions, symptoms and various treatment options available.
Presented by: Dr. Yvonne Hsu
Date:
Tuesday, Sept. 13th, 2022
Time:
6:00 PM CST
Register:
https://bit.ly/hsu-webinar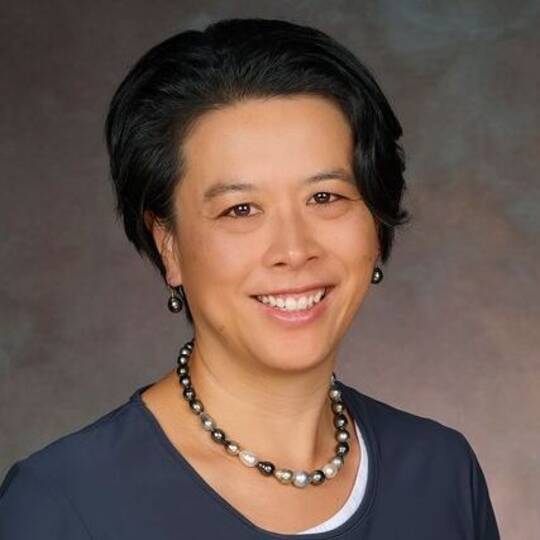 Do I need surgery?
Although many women seek out urogynecologists to discuss surgery, this may not be the first option for many women. When you meet with Dr. Hsu, she will discuss full range of treatment options including non-surgical treatments. It is important that the treatment plan fit your lifestyle and goals. If surgery becomes necessary, Dr. Hsu will again guide you through the process.
"Pelvic floor reconstruction surgeries require expertise to perform but also to explain. I spend time not only explaining the anatomy but also the functional changes and what they can expect during the recovery process. It's important to me that my patients have a good understanding of what to expect from surgery. I spend the extra time because this is often when I get a better understanding of each woman's personal fears, expectations and goals."
What is Pelvic organ prolapse (POP)?
This is when there is a dropping of the pelvic organs such as the bladder, uterus, cervix, intestines and the rectum. This is also referred to as cystocele, uterine and cervical prolapse, enterocele and rectocele. Similar to how people develop hernias in their abdomen, POP occurs when there is weakness in the vaginal supports which then allows organs such as the bladder to herniate through. This can cause discomfort, a feeling of heaviness or even feeling of tissue "bulging" or coming through the vagina opening. Prolapse can be associated with urinary symptoms such as urinary frequency, leakage of urine; bowel problems such as constipation or difficulty with bowel movements as well as pain or discomfort with intercourse.
What types of urinary leakage are there and why does it matter?
Women are often surprised to find out that there are different types of urine leakage. Although some women have a combination of types (mixed incontinence), it is often important to distinguish between the types since treatments are different. Stress incontinence is leakage of urine related to physical activities. Common activities include laughing, coughing, sneezing or exercise. Urge incontinence or overactive bladder (OAB) is the inability to hold urine long enough to reach the bathroom. This is often associated with frequent urination and having accidents trying to get to the bathroom in time.
The majority of women who seek help have improvement in their symptoms. Treatments may include lifestyle and behavioral treatments, physical therapy, vaginal devices as well as surgery. Mid-urethral mesh slings are surgeries that can help with stress incontinence. However, this surgery does not help with OAB which is sometimes treated with medications.
What insurance providers do you accept?
AARP Medicare complete
Aetna
Blue Cross
Cigna
EMI
Fed Bx
GEHA
Humana
Mail Handlers
Medicade of Utah
Medicare
Optum
PEHP
PHCS
RR Medicare
Tri care
UHC
Get to Know Dr. Yvonne Hsu
Urogynecologist/Female Pelvic Medicine & Reconstructive Surgeon
Dr. Hsu obtained her medical degree from the University of Iowa and completed residency in Ob-Gyn at the University of Utah. She went on to complete a fellowship in Female Pelvic Medicine and Reconstructive Surgery or urogynecology at the University of Michigan.
In 2008, she returned with her family to Salt Lake City and was on faculty at the University of Utah. She also had a busy practice with Intermountain Health Care based at LDS hospital.
She enjoys cooking, gardening and skiing. She spends her time outside of work driving her sons around the valley and hiking the foothills with her husband and her two doodles.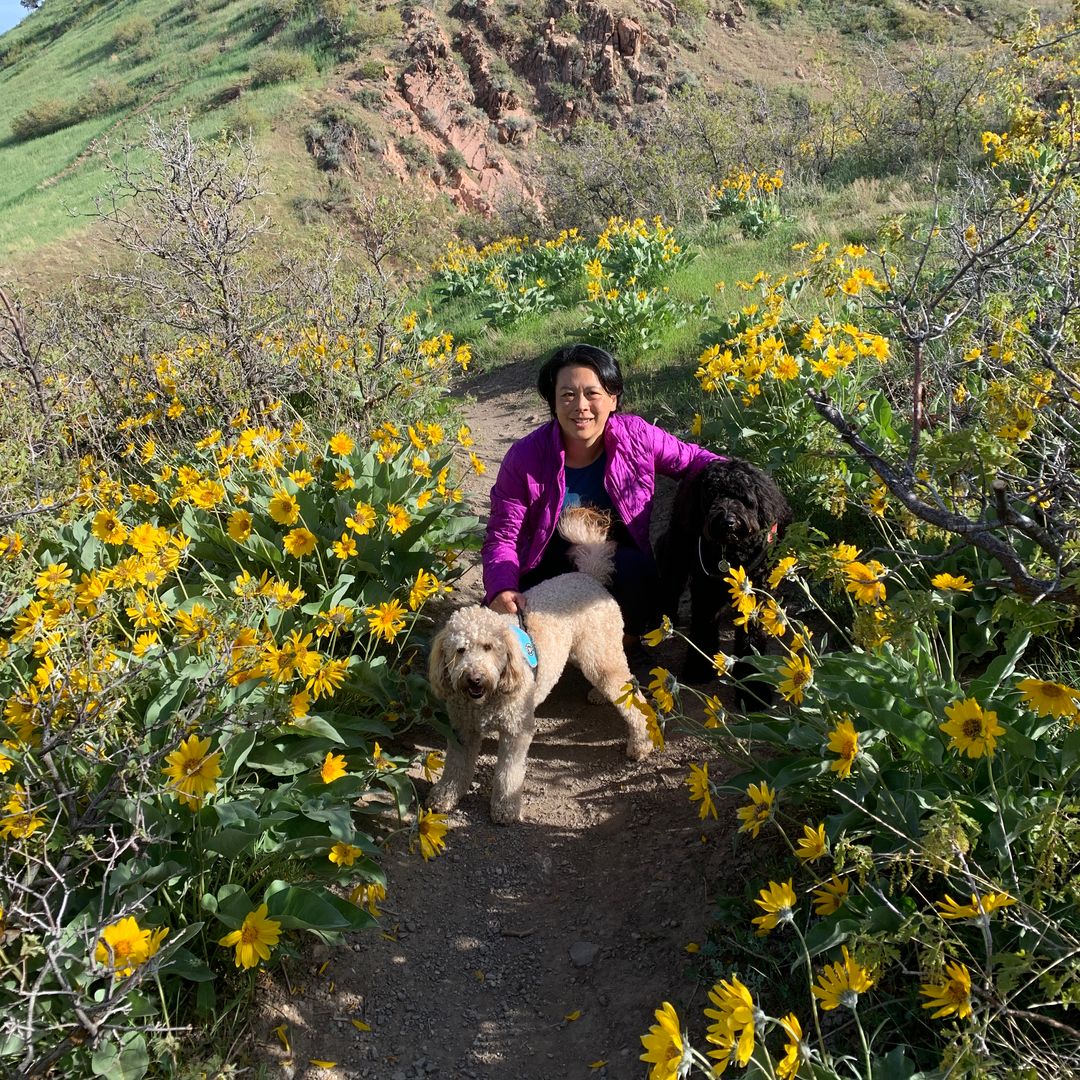 You are not alone. Your wellbeing is important.
Many women are surprised to know that pelvic floor disorders are common and affect one out of four (25%) of women over 20. Because it is a sensitive and sometimes embarrassing topic, there is a lack of awareness of the issues of pelvic health. Many women who are affected feel isolated or there is something "wrong" with them that they developed symptoms at an earlier age. Also, women have been told that these symptoms are "normal aging" and sometimes even health care providers can dismiss their concerns. As caregivers, many women also tend to put their health issues behind those of others. Conditions such as pelvic organ prolapse (POP) and urinary incontinence are not normal and have negative impacts on women's sense of well being. Left untreated, these conditions can cause women to become less physically active, less healthy and more socially isolated. Although there is not a "magic pill" that makes everything better, individual treatment plans can often improve many women's symptoms.
So don't be afraid to talk about it! Let women in your life know that there is help.
What My Patients Say About Me
Madeline
Highly recommend!

I would highly recommend Dr. Yvonne Hsu to anyone that is having female problems. She is caring and knowledgeable. She takes time and will answer all your questions. I have told my friends and family about her! She is wonderful!!!! It's been several years since my Extensive prolapse surgery and not only did she repair my insides, I no longer have leaking issues either!
Marian
She listened to my concerns
Dr Hsu was amazing, she was kind, listened to my concerns and my surgery went great. I would recommend her to any one having female issues. Thanks Dr Hsu for making everything better again
Debbie
Better life!
Dr. Hsu you made my life so much better
Valerie
I will continue to refer her to others
Dr. Hsu was amazing, caring and I will continue to refer friends and family to her.
Pelvic Organ Prolapse Procedures and Treatments:
There are many treatments and ways to improve the quality of life for many women. So don't be afraid to talk about it! Let women in your life know that there is help.
Vaginal hysterectomies
Surgical Procedure
Sling procedures for urinary incontinence
Pelvic organ prolapse

This includes prolapse such as cystocele, uterine prolapse and pelvic floor relaxation

Recurrent prolapse after previous surgical repairs
Urinary incontinence such as leakage with activities as well as overactive bladder
Menopausal pelvic floor issues